ABOUT
Equilibrium Natural
Equilibrium Natural Collections is a naturally focused shop and clinic located in Bowral in the Southern Highlands of NSW, opened in 2002 by the current owner Inga. Equilibrium Natural Collections incorporates a large range of natural and organic products with our highly regarded natural therapies clinic to provide a wide range of products and services for you, your family, your home and for our community.
Some of the products we stock are our own organic and natural skin care and body products, our range of natural mineral makeup, natural soaps, a wide range of candles, salt lamps, crystals, books, natural cleaning products and beautiful gifts. We are always looking for new exciting products to add to our collection!
At Equilibrium we firmly believe that when you enter our store or buy online that you become a part of our community. We have created a store where our customers can buy high quality natural products at an affordable price. Our aim is to provide a high quality personal shopping experience, giving everyone as much help and attention they need and this includes our online store.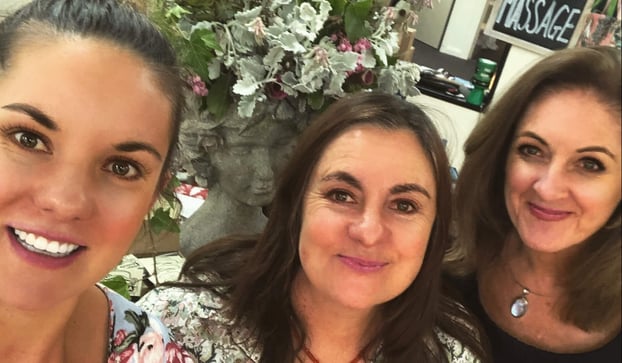 The Story
The idea of a naturally focused shop that would also act as a community hub was born after I moved down from the city of Sydney to the quiet country town of Bowral and wanted a career change. So in 2002, Equilibrium Natural Collections was born. We started off with a store packed full of all the goodies you would need to live a natural lifestyle.
In 2004 we knew that we needed to create our own natural skin care range after we realised how hard it was to find skin care that had absolutely no chemicals in it, was made in Australia and was reasonably priced. It soon became obvious how many people were allergic to their skincare because of all the chemicals and fragrances in them. So the main goal for this range was to give people who suffer with a variety of skin sensitivities, a range that would be gentle and healing for their skin. Over the years we kept adding more products to our range, this included our massage oils, essential oils, body washes, hair care and face masks.

In 2013 I did the unthinkable and hired my daughter Tilly to run the online business and be the cheerful voice that you will read on all of our social media pages. From 2013 onwards, we became a mother daughter power team!

Also in 2013 our beautiful triple scented soy blend candle range was born. It took 3 different Australian candle makers, a few failed attempts and our loyal customers giving us feedback, to finally feel we'd done it! Our candles now compare to all the highest quality brands and watch this space as we are in the process of creating even more irresistible candles and complex scents.

We knew the only way to keep bringing our customers the best quality products was to keep manufacturing them ourselves, so in 2014 we designed an organic skin care range. We knew the importance of getting this right so we sought the help of a very well known organic manufacturer located in Melbourne. With organic products it is important that the products are manufactured organically and separately from other non-organic products.

The future is looking bright for the mother-daughter power team. We have moved into a beautiful new store in Bowral, have recently just launched an amazing new website and Tilly is completing courses so that we can add even more beautiful natural products to our ranges.

Thanks for stopping by and reading our story.
Get in touch
Address
288 Bong Bong St,
Bowral NSW 2576 Australia